I serve as the editor of this quarterly publication, which
ranges from 8 to 12 pages. Members can choose between a full-color,
interactive PDF and a black-and-white hard copy.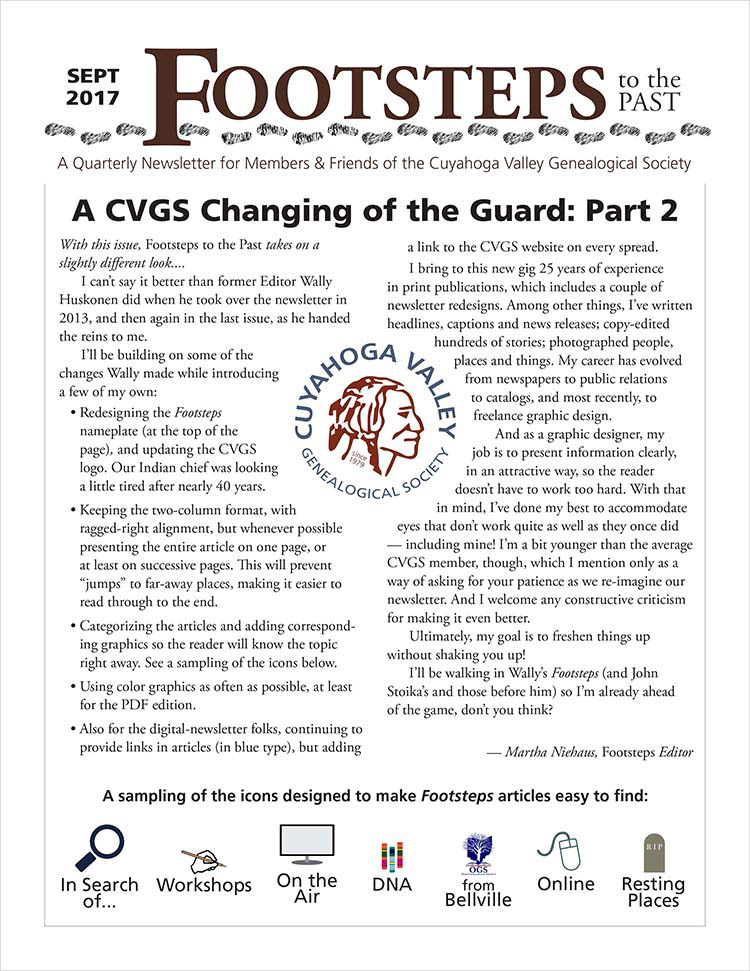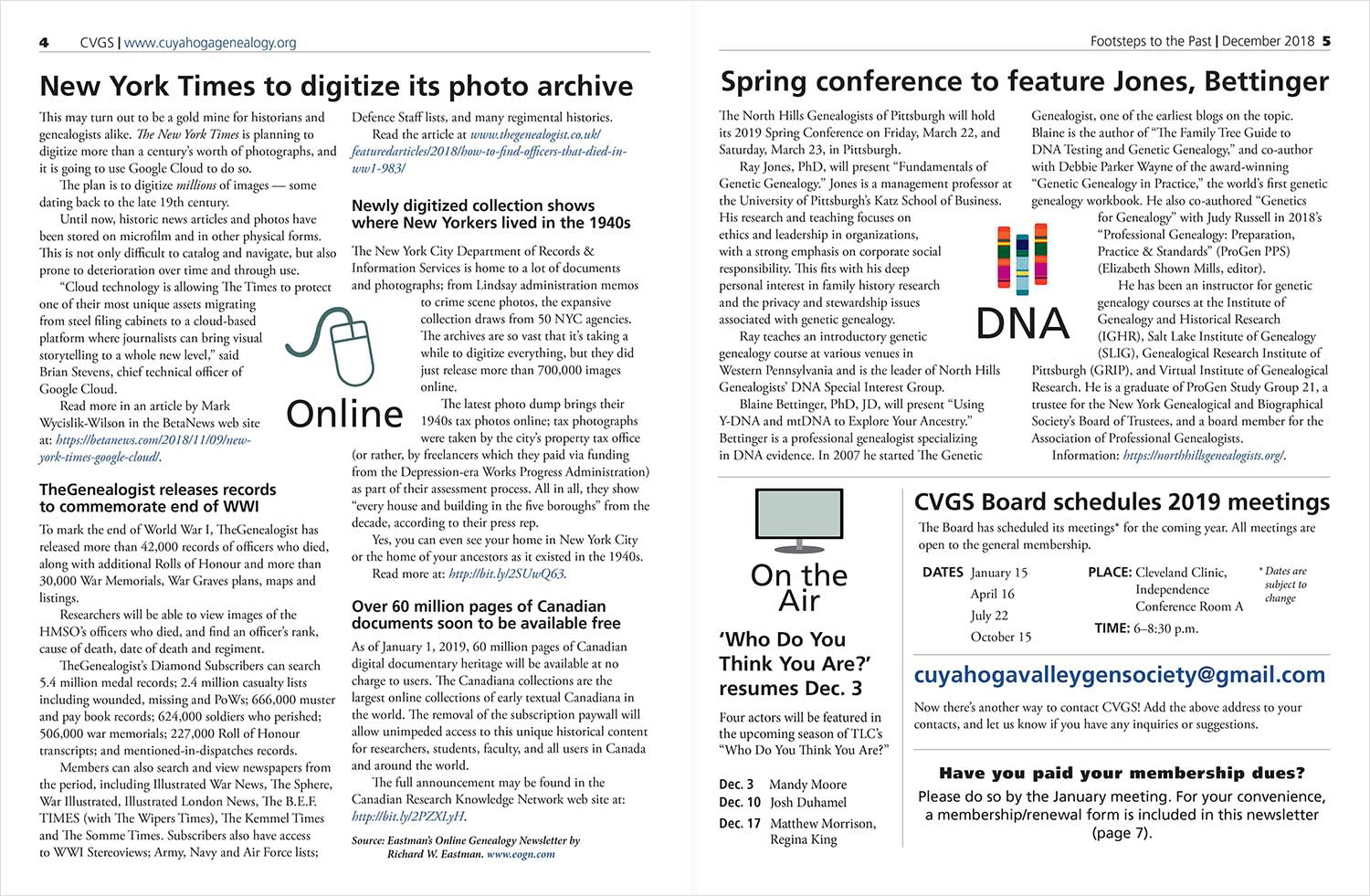 I designed this for use at events where there are
opportunities to tell the public what we do at CVGS. At the
bottom left is space for a plastic holder for membership applications.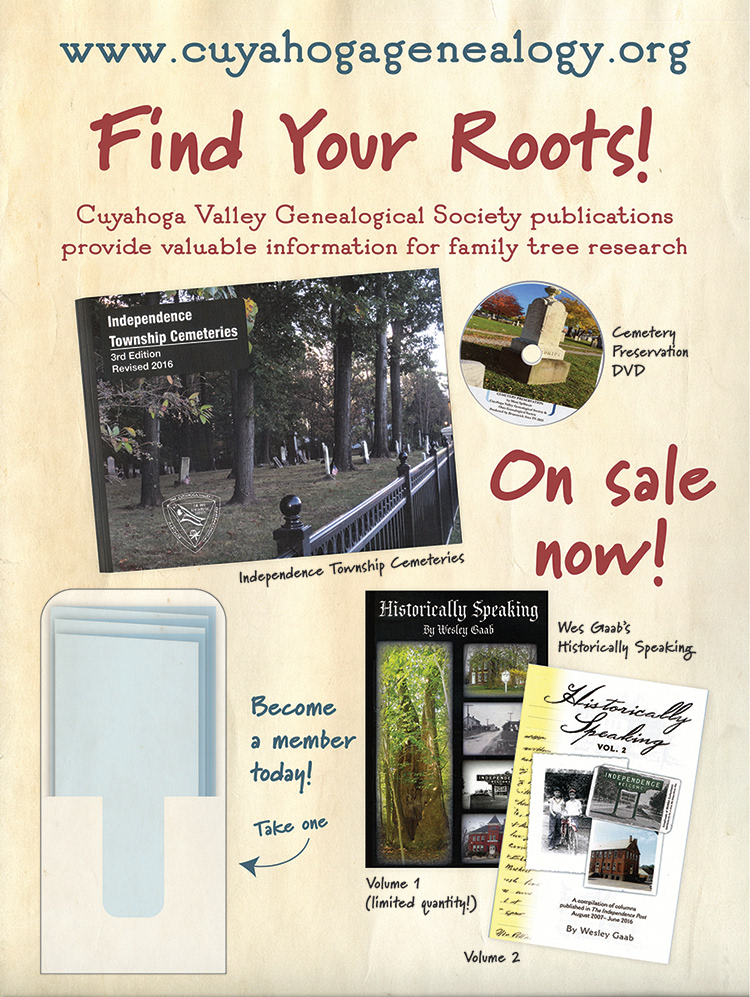 All design samples are shown with the permission of the client.