Freelance client in Middletown, Ohio.

A marketing piece with a pocket (center panel of the bottom image).
There was more information to be included in the following year's piece,
and more happy children to place in the pocket!

This insert was included in the self-mailer above, and used as a
standalone piece for other fund-raising opportunities.

12-page piece for the organization's 2011 fundraiser,
Art Auction Eggstravaganza.

Designed to thank the artist John Ruthven, who had donated an original work
to the auction. He's pictured below left with the evening's emcee.

photo courtesy of the Middletown Arts Center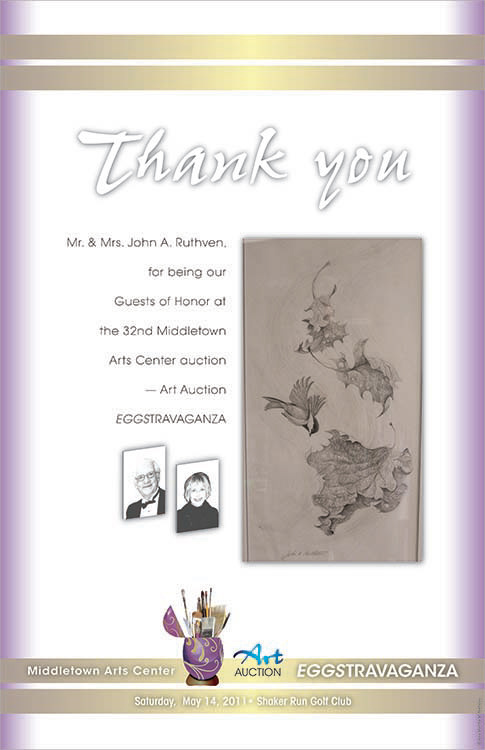 All design samples are shown with the permission of the client.